Website Development and Hosting
Website Development and Hosting
Does your companies website need to be updated? Is it easy to navigate no matter the device your customer is using? Keeping your website current and filled with the information your clients require is the key to getting the most from your investment. If you don't have a website there is no better time than the present to get one developed and built so new and existing clients can find the information they need. Making sure your contact info is prominently displayed and easy to find helps new customers know who and how to reach out to you to get their answers fulfilled. Tekamba Computers uses the latest tools and techniques to ensure that your customer using their phone as they are out and about, or looking to learn a bit more about you from the comfort of their computer both quickly and easily obtain answers.
Computer Service and Repair
PaoloTek Technology Consulting offers a full range of I.T. solutions that provide peace of mind to ensure all your business technology works as expected. When signed up on a monthly monitoring plans your systems and networks can be monitored and alerts sent of issues often BEFORE they become a hindrance to your day to day operations. These tools keep tabs on your network infrastructure and alert us to outages that could create problems with performing your daily tasks. Our monitoring tools when installed onto each computer in your company with virtually no impact of system performance will send us alerts and notifications that could indicate impending failure. This allows us to proactively address these issues BEFORE that system fails to turn on, or starts operating slowly, or any of hundreds of other scenarios. Often we can resolve these issues without even interrupting you or your employees as they work to perform the tasks that you are paying them for.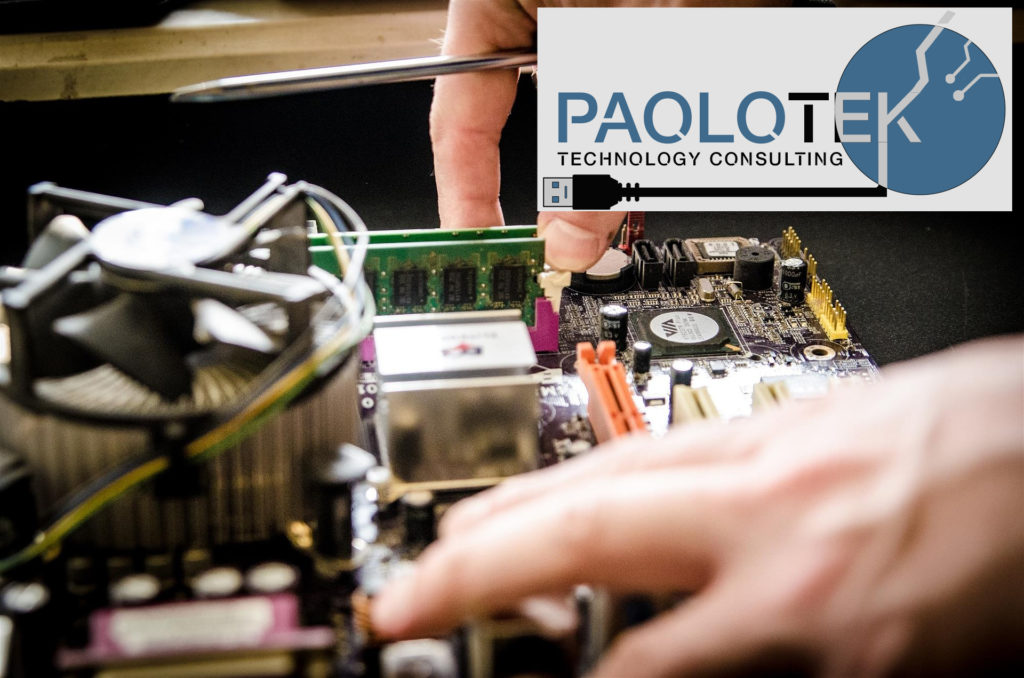 78% of senior executives from enterprise businesses believe fostering modern workplace strategies is important, but only 31% believe their company is forward-looking enough in its approach to doing so. Don't fall behind the digital technology curve.
At Cartridge World of Prescott & Tekamba Computers, we want to help you modernize your workplace to foster creativity, productivity, and innovation so you can achieve more. Contact us today to learn more on how we can help you adopt new solutions like Microsoft Teams. Streamline collaboration and put your company back on track with a modern workplace solution.
Read More »
Customer engagement is the key to driving sales, so what is the key to customer engagement?
A look at the top sales leaders across multiple industries suggests that digital transformation is a major component. Tools like Dynamics 365 can integrate communications–both internally between sales and marketing teams, and externally–to maximize the impact of multiple customer touch points.
Whether you're apprehensive about adopting new technology or searching for the latest innovation, at Cartridge World of Prescott & Tekamba Computers, we're excited to help your business take the next step in your digital transformation.
Read More »
According to a recent study, 80% of employee time is spent collaborating with others. That's 4 days of each work week spent on teamwork. If you don't have a collaborative environment for your workers, you may find it takes a long time to make decisions, go to market, and respond to customers.
At Cartridge World of Prescott & Tekamba Computers, we have a team of experienced professionals. We want to help you plan and integrate new solutions like Microsoft Teams that can help you boost productivity by 17%. Contact us today to learn more about how we're positioned to help you achieve more.
Read More »